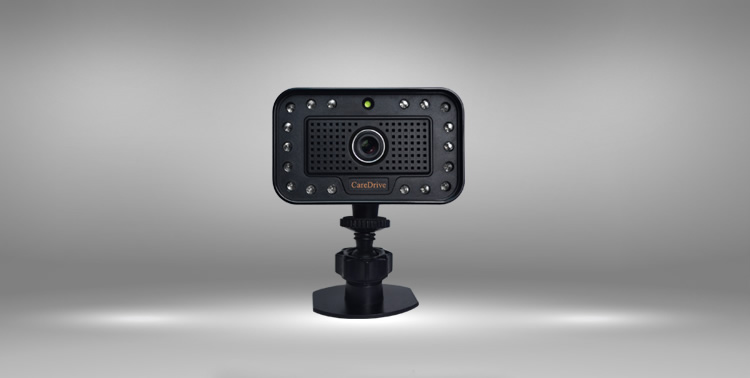 MR688-RS232 Version
Driver fatigue monitor MR688-RS232 version is a safe driving system designed for commercial fleets with RS232 interface on their AVL systems which connects through RS232 communication protocol. Besides the functions it has like MR688 standard version, MR688-RS232 has additional image output to the fleet management center in office when it detects driver's drowsiness. Fatigue images serve as evidence to check the driver's real state and with other data it will help the management centers to further improve the driver safety and performance.
Main Feature
In-time driver sleep alarm.
Driver looking around and non-concentrating alarm.
Alarm speed setting by DIP switch or by hand setting instrument.
Over-speed reminding.
Alarm sensitivity setting or volume setting.
Connection method with AVL is RS232 communication protocol, which requires customer's AVL system has RS232 interface.
Output driver fatigue images to fleet management system.
Can't connect GPS module. AVL system can detect vehicle speed and inform MR688; it doesn't need GPS module to detect the speed.
Customer needs the capability to revise AVL system's software and professional engineer to apply the RS232 communication protocol.
Power connection and signal output: 4-pin cable.
Accessory: 4-pin cable.
Tool: hand setting instrument, data collection box, one customer only needs one set.
The RS232 version is more complicated and take longer time to apply compared with Civil Standard Version and Commercial Professional Version.
Appearance & Display

Constituent Parts

DIP switch setting
1. Sensitivity setting:
At the first experiences and tests on the eye tracking monitor MR688, some may wish to immediately receive alert once their eyes close, which would prove to them the system has a high sensitivity. In fact, after using for a certain time, this may interrupt them because some are non-sleeping warnings caused by unintended blinks or fake sleep, and they prefer an alarm only for real sleepy condition. So we set up 2 sensitivity levels for customers to adjust conveniently as per their requirements. For each level the anti fatigue alert MR688 can quickly and accurately detect the real drowsy and absentminded conditions. The only difference lies in the alert response time.

Please see above pictures, the toggle switch is located at the back side of the product, it will be pushed to the OFF position before delivery.

1A: DIP1=OFF(Pull down), for testing sensitivity(high sensitivity, for test use), it takes about 2-3seconds to alarm when detecting the driver's sleep or distraction.
1B: DIP1=ON(pull up), for normal sensitivity, it takes a little bit more time to make an alarm when driver's drowsiness or inattention occur, about 4-5 seconds.
2.Volume setting:
According to different requirements of the operators, the volume can be set by adjusting the DIP switch 4(DIP-4)

4A: DIP4=OFF(pull down), high volume.
4B: DIP4=ON(pull up), low volume.
3.Fatigue Alarming Speed Setting:
Speed signal provided by the client equipment to MR688 through the port 232

DIP2 and DIP3 switches, for fatigue alarming speed setting (when vehicle speed is lower than warning speed, no alarm; when parking, reversing, low speed inspecting etc, automatic no alarm.)
DIP2=OFF (pull down), DIP3=OFF (pull down), any speed will alarm.
DIP2=OFF(pull down), DIP3=ON (pull up), alarm when more than 20KM/H.
DIP2=ON (pull up), DIP3=OFF (pull down), alarm when more than 30KM/H.
DIP2=ON (pull up), DIP3=ON (pull up), alarm when more than 45KM/H.