A unified distribution is an important part of of the stores' core competitiveness. Establishing a systematic, information-based, standardized, personalized and low-cost logistics management system is the key to operating a successful supermarket chain.
Industry Analysis
The chain stores today embrace a good development trend with the increasingly mature market economy. A unified distribution is an important part of of the supermarkets' core competitiveness. Distribution, as a node to connect the up and down inside the company, will directly make an influence on the company's operating efficiency and benefits. To establish a systematic, information-based, standardized, personalized and low-cost logistics management is the key to operating a successful supermarket chain.
However, in reality, there exist quite some problems that have badly hindered the development of logistics management such as incomplete distribution functions, decentralized management, high operation costs, wast of resources etc. Moreover, once a traffic accident occurs during the transportation, it not only causes casualties, vehicle damages and cargo loss, but also negatively affects the entire supply chain and company's reputation. Let's take a look at some outstanding problems in the logistics management of supermarket chains as follows: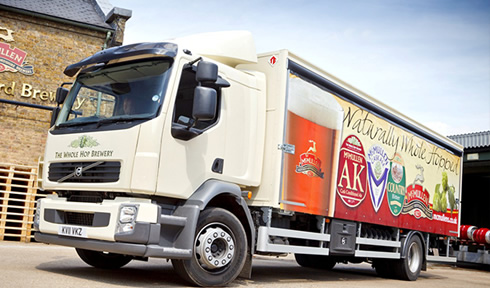 1,It takes a high cost to operate and invest in building an integration system of procurement and distribution, which easily leads to a waste of resources.
2,The chain store companies are lacking a reasonable information-based system while their suppliers and customers scatter in different regions, which makes a low efficiency and high cost in distribution.
3,Due to a lack of a sophisticated fleet management system, the managers are unable to instantly understand information of vehicles locations, routes, staff and cargo and finally unable to dispatch vehicles effectively.
4,The distances between the suppliers and distribution centers, and that between distribution centers and branches are long so the drivers can easily get fatigued in the driving, resulting in an accident.
5,Most distribution routes go through residential areas where the road conditions are comparatively complicated and rear-end collisions and scratches are likely to occur.
6,Some drivers do not abide by traffic rules. Illegal behaviors like making calls in driving, fatigue driving, rear-ending and speeding are most common factors contributing to an accident that brings casualty and property loss.
Solutions
CareDrive, as a specialist in commercial fleet safety management solution, deeply understand the issues existing in the logistics system of supermarket chains. CareDrive, from the point of fleet safety management, never stops discussing inside and finding out a fleet management solution best suitable for the supermarket chains. By application of the fleet tracking system MRVL, the distribution center will be able to know the types and staff of each vehicle. It will be much convenient for the center to plan on the vehicles routes and arrange schedules. The Driver Fatigue Monitor MR688 works to detect if the driver becomes drowsy or distracted during driving and will send alerts to the driver as a reminder to take safe actions as well as to the distribution center. The Anti Collision Warning System AWS650 is developed to perform real-time monitor on the surroundings of the vehicles, assist the driver to keep in the middle of the lane and control distances from other vehicles. In this way, an accident related to lane departure and forward collision because of driver fatigue or distraction will be avoided or mitigated.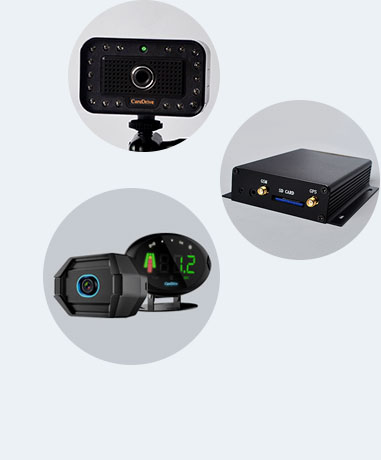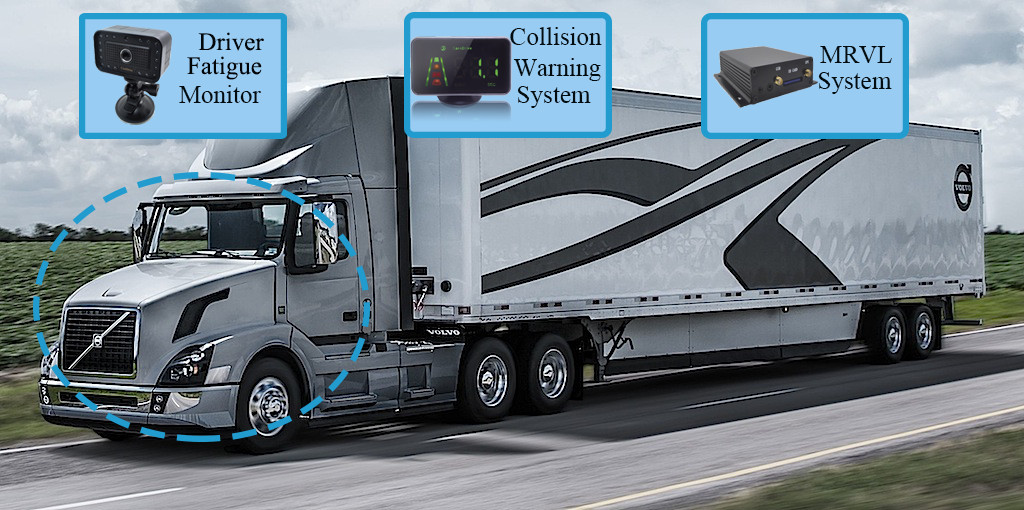 With the adoption of CareDrive solution, the supermarket chains have enjoyed quite some benefits:
1,A guarantee of quick and effective supplies of commodities.
2,A decrease in store branch stocks and speeding up of cash flows.
3,A cut in logistics cost has greatly increased company profits.
4,A decline in commodity prices has strengthen the company's selling competitiveness.
5,A reduction of traffic accidents helps to lower the maintenance cost and lessen cargo loss.
6,Prompt delivery has promoted the reputation of the enterprise.

Successful cases
Application case of the solution:
XXX Industrial Co. is a chain supermarket in South Africa. It possesses over twenty large and medium size supermarkets and sell a series of products: food, drinks, daily uses, drugs, electrical appliance, fresh etc. With the development the supermarkets scale, some problems stand out in the goods transportation and logistics. After a deep study and research, reasons are concluded as follows:
1, High procurement costs and transportation costs.
2, Frequent traffic accidents make the company suffer an annual economic loss of up to USD2 million.
3, A delay in replenishment fails to satisfy the demands of the customers.
4, A lot of complaints from the consumer due to a delay in delivery.
In Jul. 2015, XXX started to install the Driver Fatigue Monitor MR688, Anti Collision Warning System AWS650 and vehicle tracking device MRVL to its more than 100 vehicles. An integrated logistics distribution system was established.
A screen shot of the system on admin page: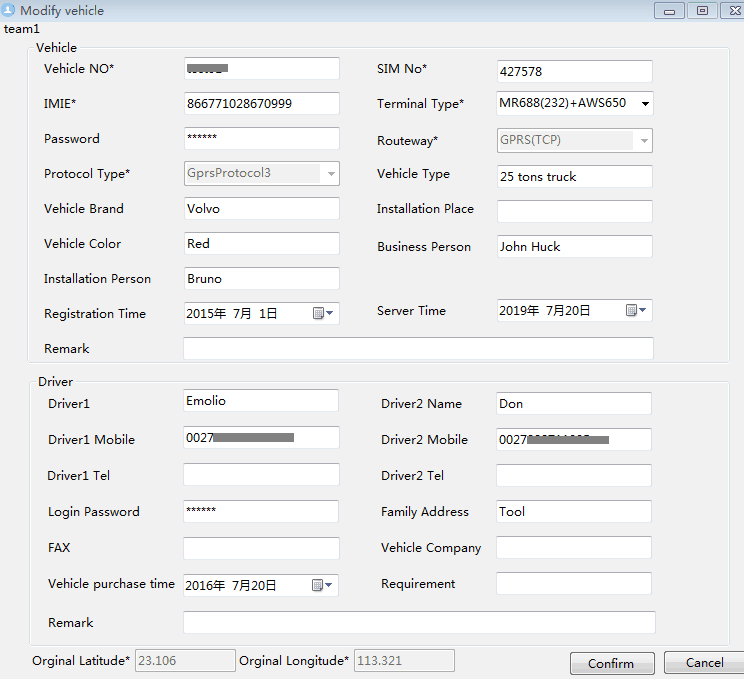 Every vehicle's specific information need to be logged in the system allowing the fleet managers arrange distribution tasks according to the goods and types of vehicles.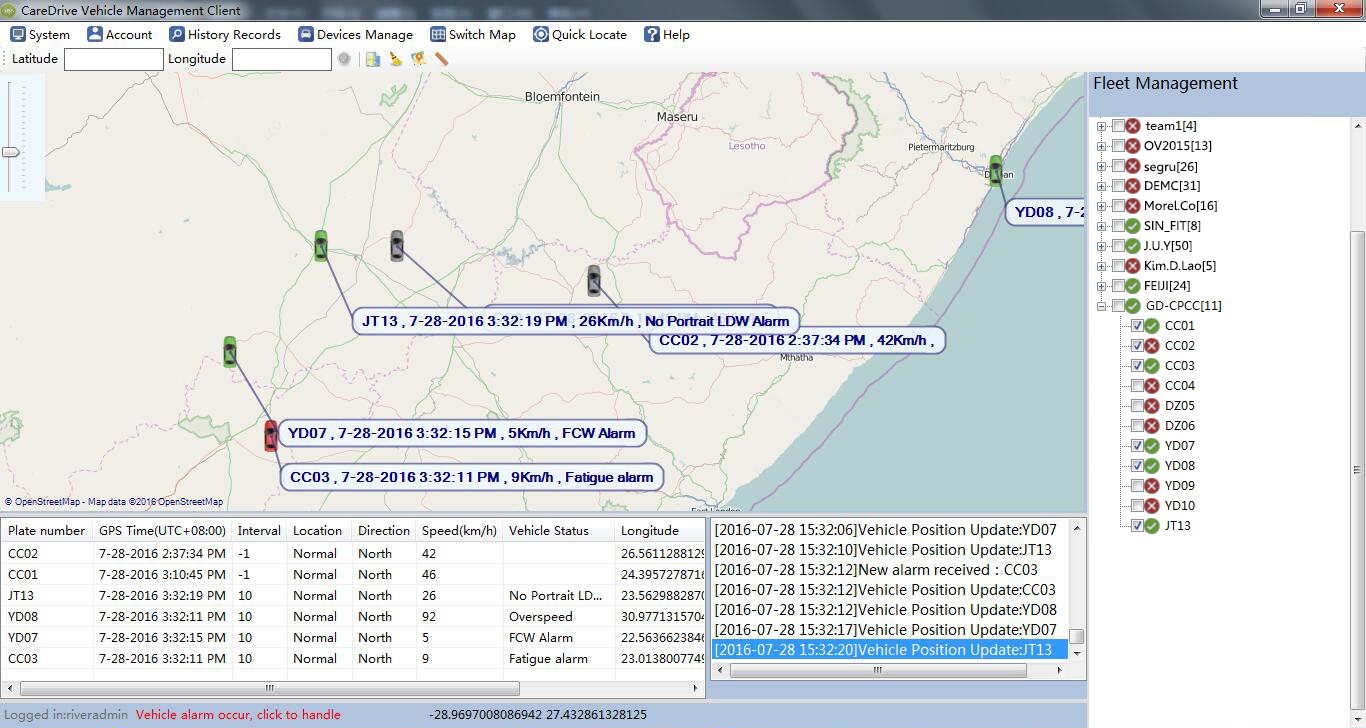 All vehicles are showed on the map and the managers plan the routes and dispatch vehicles nearby based on the distribution tasks.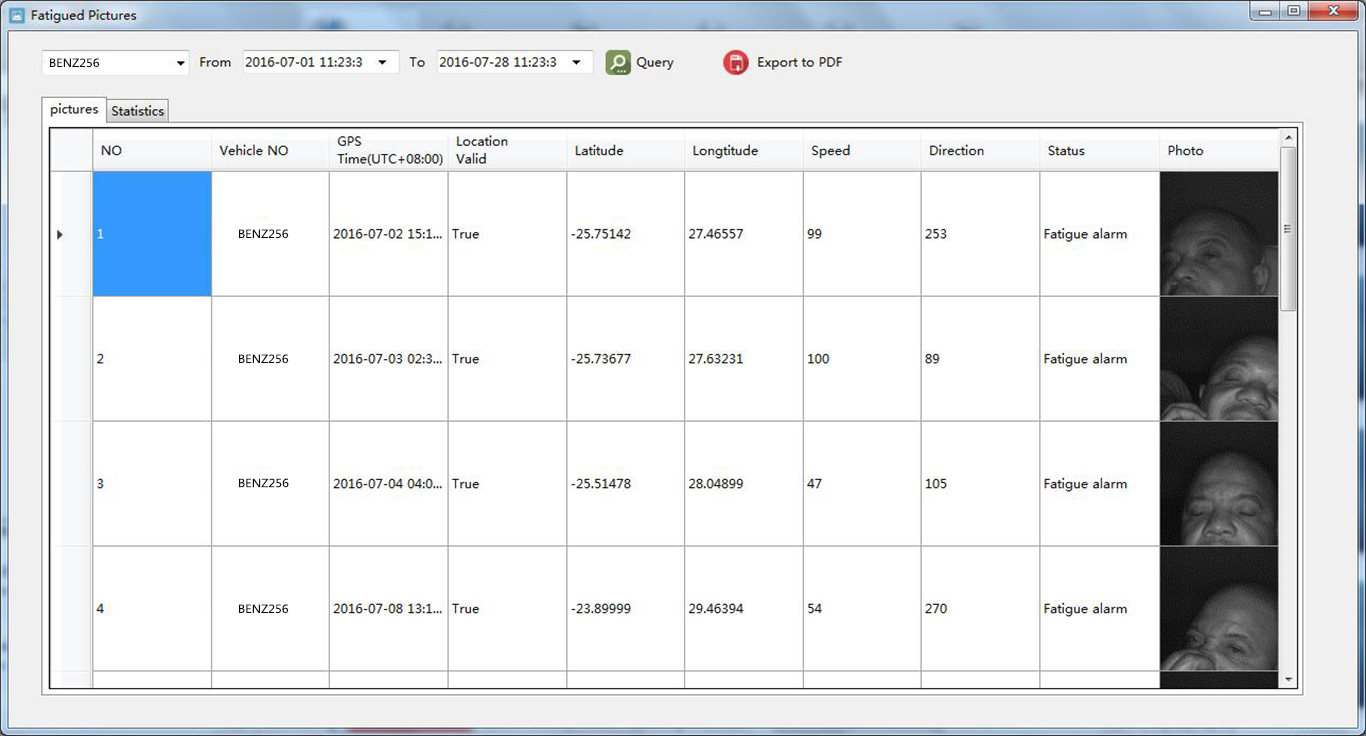 The driver fatigue alarm MR688 issues real-time alarms every time the driver becomes sleepy or looks around. With the alarm data and images, the supermarket managers are able to know when and where the driver is drowsy or distracted, so they can make a reasonable schedule based on facts and avoid fatigue driving accidents.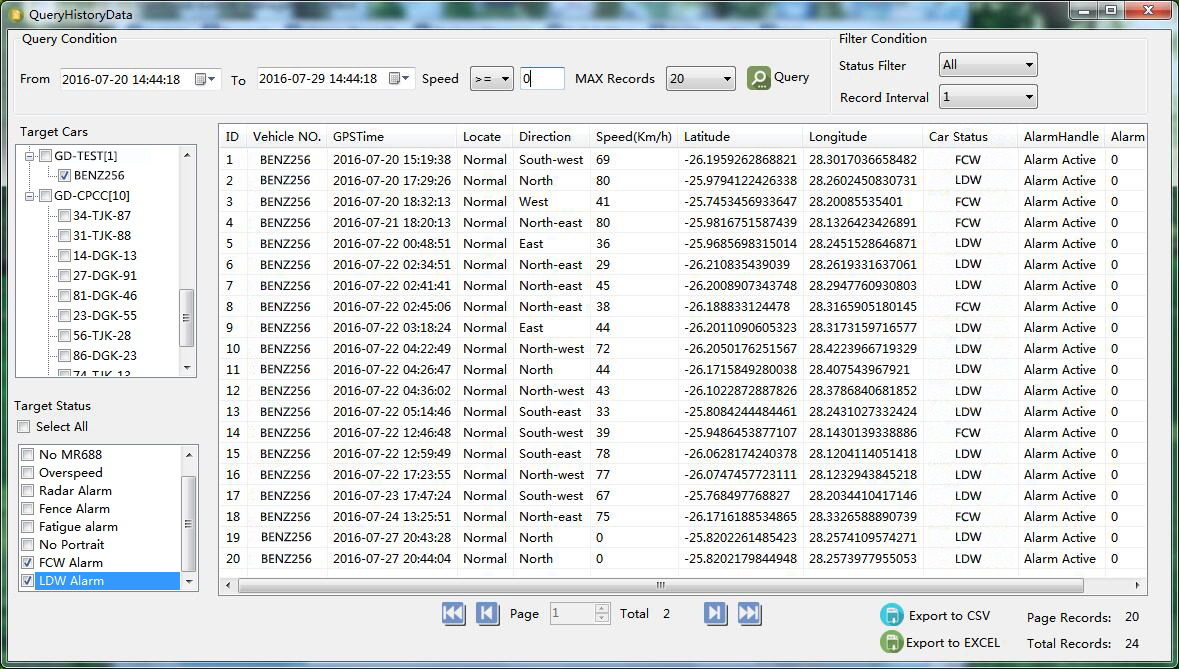 AWS650, as a "third eye" of the driver to detect if there is a lane departure or collision danger forward. If yes, it will timely give an alert to the driver.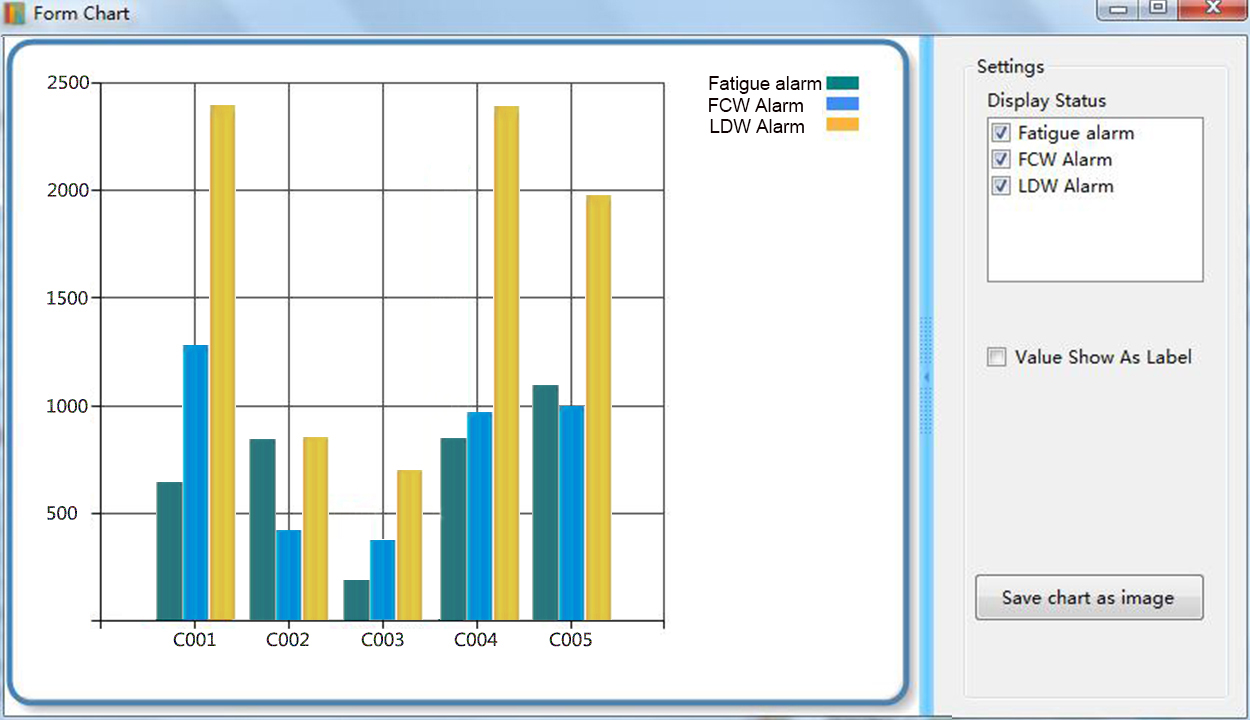 After one-year use of above devices in combination of effective fleet management rules, the driver behaviors are effectively improved. Fatigue, distraction, making calls, speeding and lane changes during driving are greatly reduced and the accident rate has dramatically dropped. According to a rough statistic, with one year, XXX has saved USD6 million in logistics cost, reduced around USD1.4 million in traffic accident loss, and an increase of 30% in customer satisfaction due to a highly effective delivery.
You May Also Be Interested In