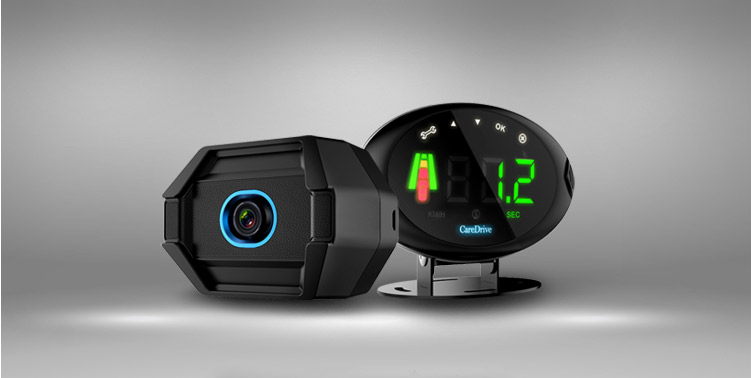 Collision Prevention System AWS650 Installation
Installation preparation
Products and accessories: Controller, camera, alarm displayer, cables and accessories.
Debugging tools and common installation tool.
Vehicle wiring preparation :

Find out vehicle's power line, speed signal line, left turn signal line and right turn signal line.

Camera installation preparation :

① Please make sure to install AWS650 within the wiper brush area inside front windshield, and ensure both wiper and inside&outside of windshield are clean, to get the high resolution video output.

② During installation, ensure that the camera centered, parallel, horizontal.

AWS650 installation suggestion height table


Models of car

Recommended the height of installation distance from ground (H)

Car

140-150 cm

SUV

150-170 cm

Bus

150-160 cm

Truck

200-220 cm

Camera installation

The installation has 4 steps including camera horizontal rough adjustment, camera fixing, tripod height adjustment, camera horizontal fine adjustment.

Step 1: Take apart the camera shell, loosen the screws, roughly adjust the camera to parallel with ground according to the angle of windshield, then fix the screws.

Step 2: Peel off the 3M protective paper, move the camera to point at the tripod, make sure the blue cross's vertical line in the debugging displayer overlaps the middle line of tripod, then stick the camera on the windshield under the rear view mirror.

Step 3: Adjust the height of tripod, make sure the tripod surface is in the same height with camera

Step 4: adjust the screws till the blue cross's horizontal line overlaps the surface of tripod

Parameter setting

Debugging needs a hand setting instrument:

1) Measure camera position including the height from camera to ground, distance from camera to left wheel, distance from camera to right wheel and distance from camera to headstock, then input the corresponding parameter into following menu to complete the calibration.

2) During installation, we suggest to set the image center in the cross (+) position, it will have better effect.

3) Speed Calibration.

Road testing.